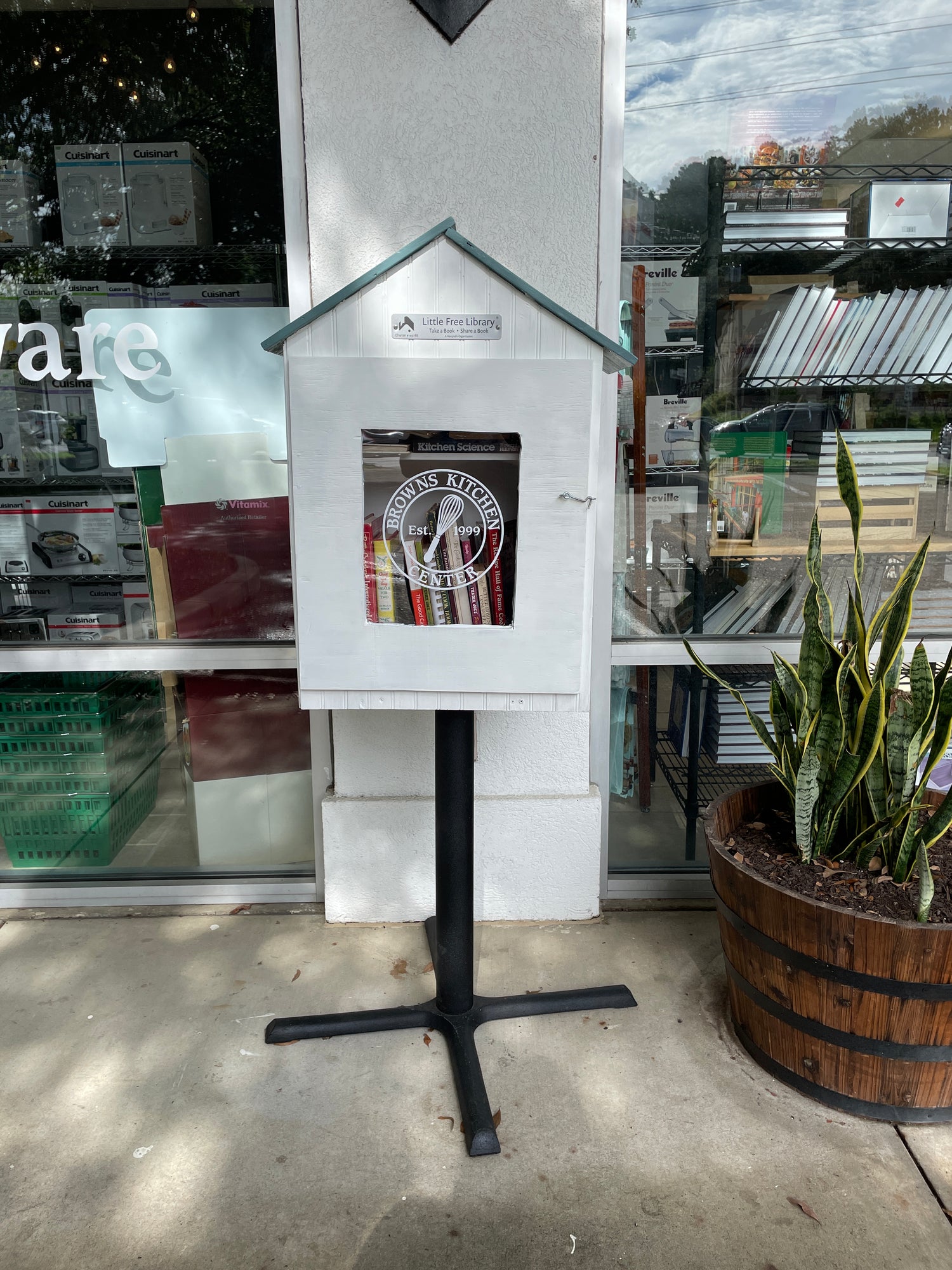 Little Free Cookbook Library
Browns Kitchen is the proud home of Little Free Library #149788. Our goal is to bring the community together while sharing different recipes. The library is located in front of Browns Kitchen 24/7 and may be accessed by anyone at anytime.
This Little Free Cookbook Library offers a way to share your favorite recipes and cookbooks with our community. All of us can help by keeping this collection stocked with good reading material. The Library belongs to everybody—neighbors, friends, and people we don't even know yet. Anyone can use it. That's why we want to take care of it. If you see something you'd like to read, take it. You don't have to give a book at the same time as you take one. After you've read it, share it in any Little Free Library book-sharing box, bring it back here, or pass it on to a friend. Be a friend of all libraries, big and small. Share books whenever you can.
See us in the news!
Little Free Library
Little Free Library is a nonprofit organization based in St. Paul, Minnesota. Our mission is to be a catalyst for building community, inspiring readers, and expanding book access for all through a global network of volunteer-led Little Free Libraries.
Our vision is a Little Free Library in every community and a book for every reader. We believe all people are empowered when the opportunity to discover a personally relevant book to read is not limited by time, space, or privilege.